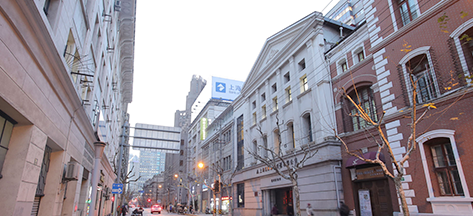 Shanghai International Commodity Auction Co., Ltd. (SICAC) is a comprehensive auction firm established three decades ago. Licensed by the then Ministry of Domestic Trade of China and the Municipal Government of Shanghai, SICAC is the first auctioneer reopened under China's Reform and Opening-up Policy when auction sales were permitted again.
SICAC is a top ranking AAA enterprise in the auction industry in China with a registered capital of 21 million RMB. We are specialized in judicial foreclosure, disposal of state-owned assets, corporate liquidation, state land leasing and disposal of non-performing assets of financial institutions, covering tangible assets, land and real estates, fine art, equity, intangible assets, etc. SICAC is designated by courts, governments, banks, asset management companies and state-owned companies at both central and local levels for auction business. About 8.85 million people visited our website, 7.1 million visited our social media page and over 550,000 users subscribed to us in 2017.
SICAC used to be called Shanghai Assets Auction Exchange registered in 1988. Starting from a small group of people, we continue to dedicate ourselves to improving management, innovation, marketing, talents, and have been keeping growing over the 30 years. SICAC organized the auction sales for a wide range of events, including the monthly vehicle license plates auction in Shanghai, the auction for the Shanghai Maglev train naming right, new and second-hand real estates, on-going construction projects, equity, imported vehicles and assets of the Shanghai World Expo in 2010. By combining the conventional auctions with the Internet, we have realized the simultaneous auction both on-spot and online, and broken the limits on time and venue in the conventional auction practice, hence reaching more participants and raising the number of successful transactions.
Over the past three decades, SICAC held in total 3,189 auctions with a turnover of more than 115.1 billion RMB. For an annual breakdown over the recent years, the turnover was 8.515 billion RMB in 2012, 11.92 billion in 2013, 8.863 billion in 2014, 11.59 billion in 2015, 15.02 billion in 2016 and 16.356 billion in 2017. SICAC held 225 auctions in the year 2017 alone.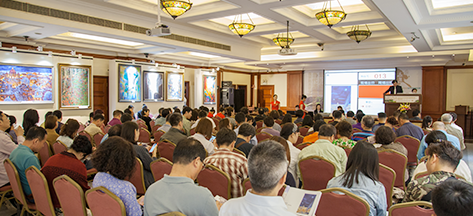 SICAC is located in the Bund CBD in Shanghai. The historic building of 3,000 square meters can hold up to 400 people for an auction. The online auctions are supported by the 100 megabytes optical fiber network and assisting Internet facilities to realize simultaneous audio and visual presentation, price quotation, lot display, client identification, online catalogue and live broadcast.